In our menu we totally represent our land, with a wide range of characteristic dishes that derive from the Liguria kitchen traditions. Some of our typical dishes are: anchovie with lemons, trofie and linguine with "pesto alla genovese", pansotti in walnut sauce, linguine with "batti batti", trofie with fillet of sea bass and much more.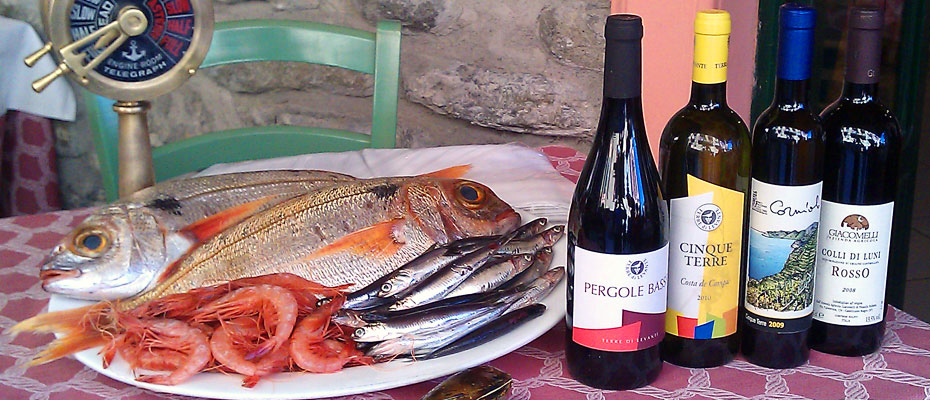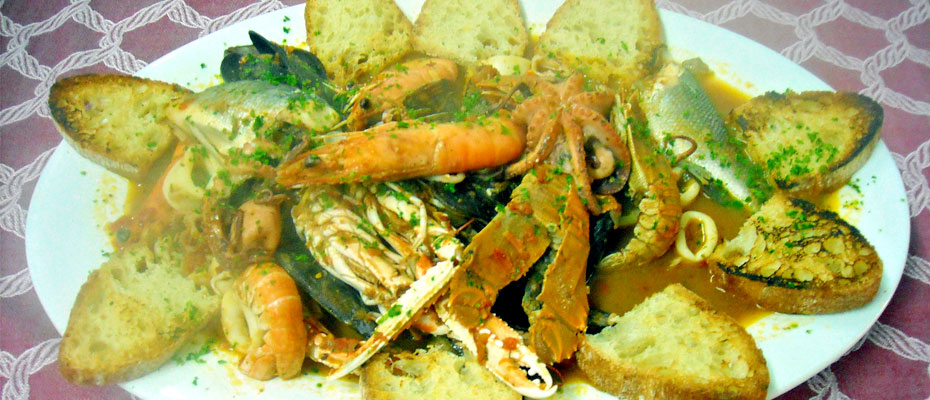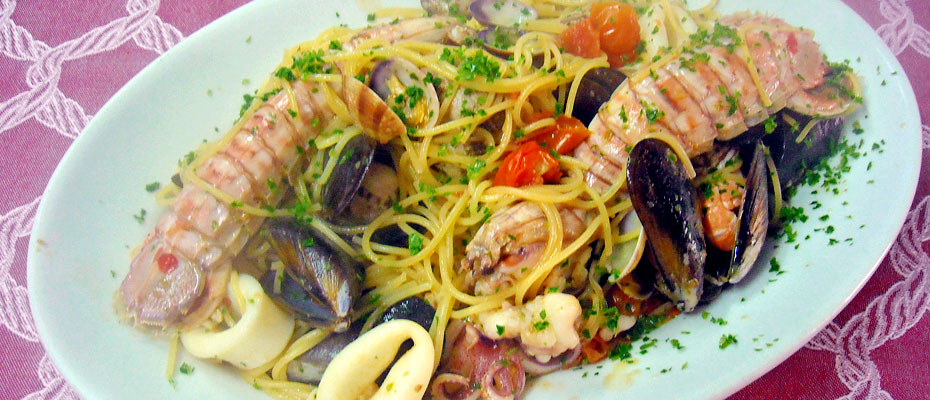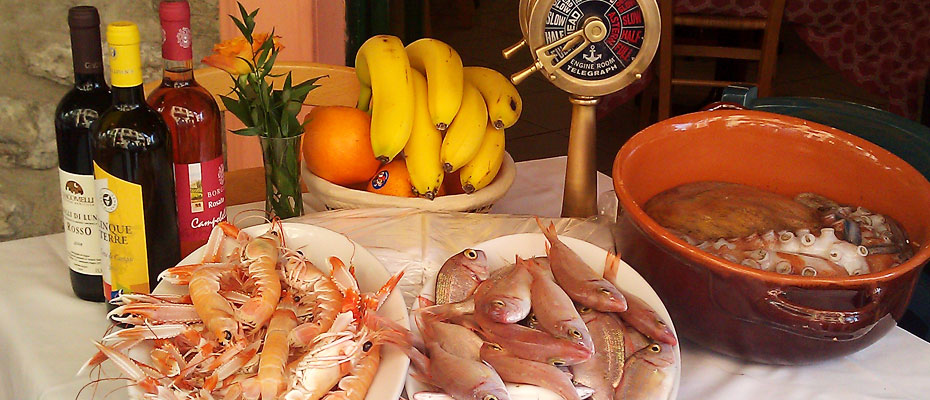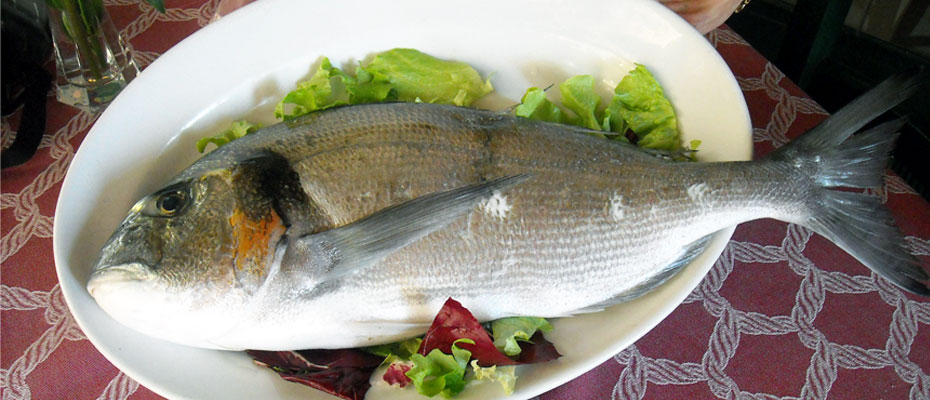 We provide our clients with many specialities of the area, such as the well-known trofie with "pesto alla genovese" (a worldwide appreciated sauce), the linguine with "batti batti" (sand little lobsters) or the sea soup. Moreover our clients can enjoy the salted, with lemon or filled anchoives, or the grilled octopus, filled mussels cooked in the Liguria traditional way and all the local marinated fish. In addition at La Scogliera you can enjoy the typical local fish, such as the anchoives of Monterosso, the mussels of Portovenere, the octopus, the sea bream, the sea-bass and the fished gilthead bream.
Moreover La Scogliera restaurant offers the possibility of personalized menu for tour operators, agencies and tourist groups. For further information you can send us a request from the contact form.